July 3, 2017

I recently completed a camel back sofa frame and took some pictures to show the construction.  The camel back was custom designed based on a few pictures of originals.  The client wanted it 98″ long and 41″ tall.  I start any project with a full scale drawing.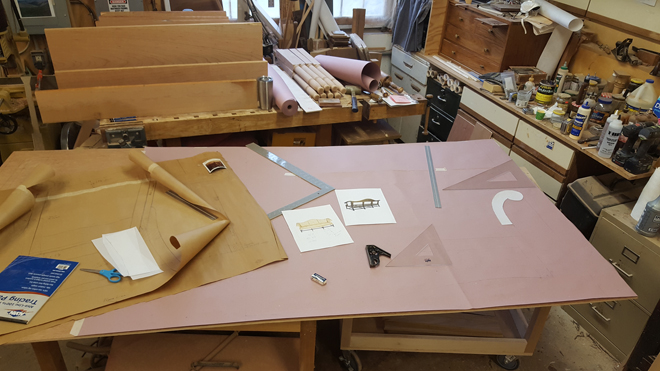 The front elevation was drawn on construction paper on a piece of plywood.  I really only need to draw one half.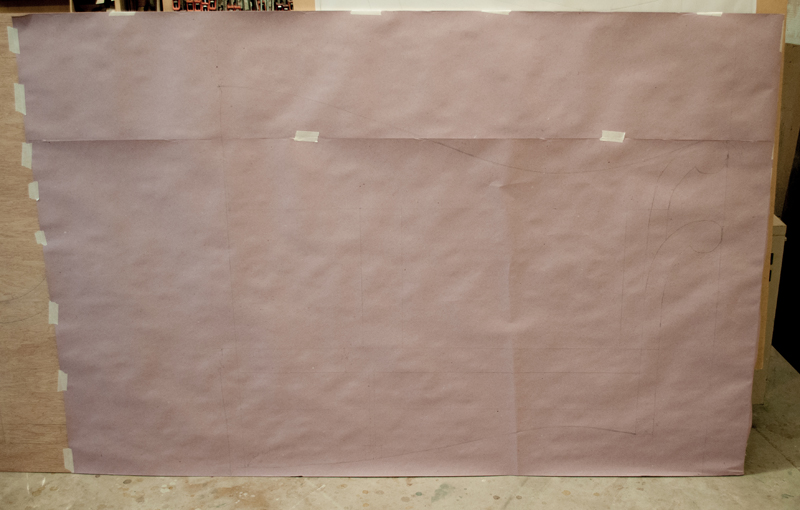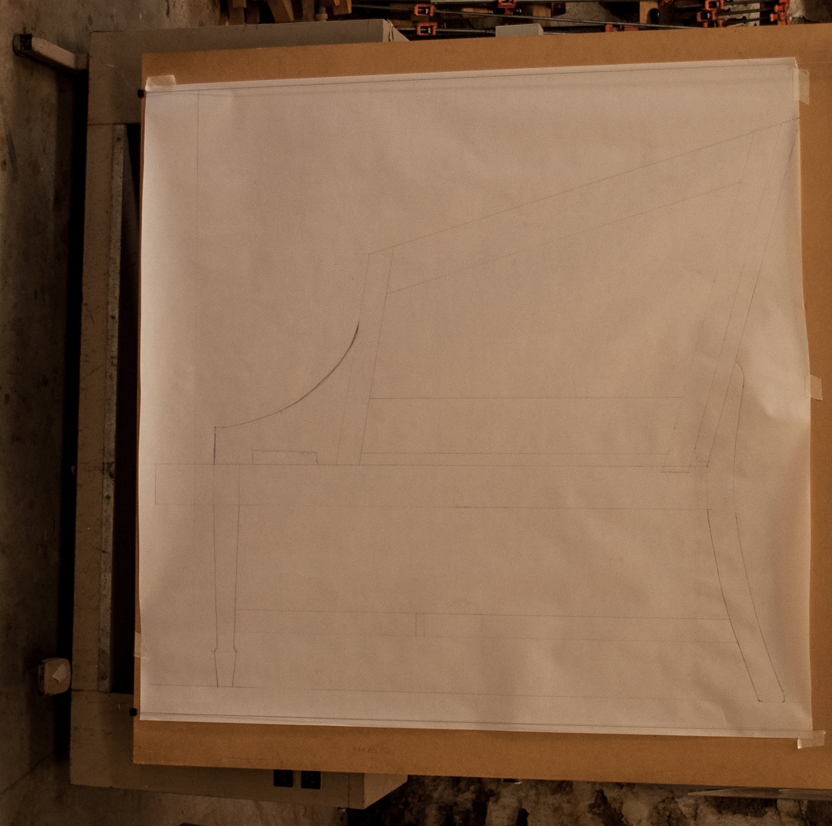 Font and side elevation drawings are shown above.  On the front elevation, I also have a plan view of the serpentine front rail drawn along the bottom.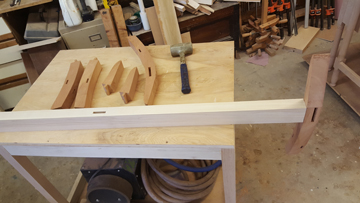 This picture shows the back rail along with the mortises in the back legs.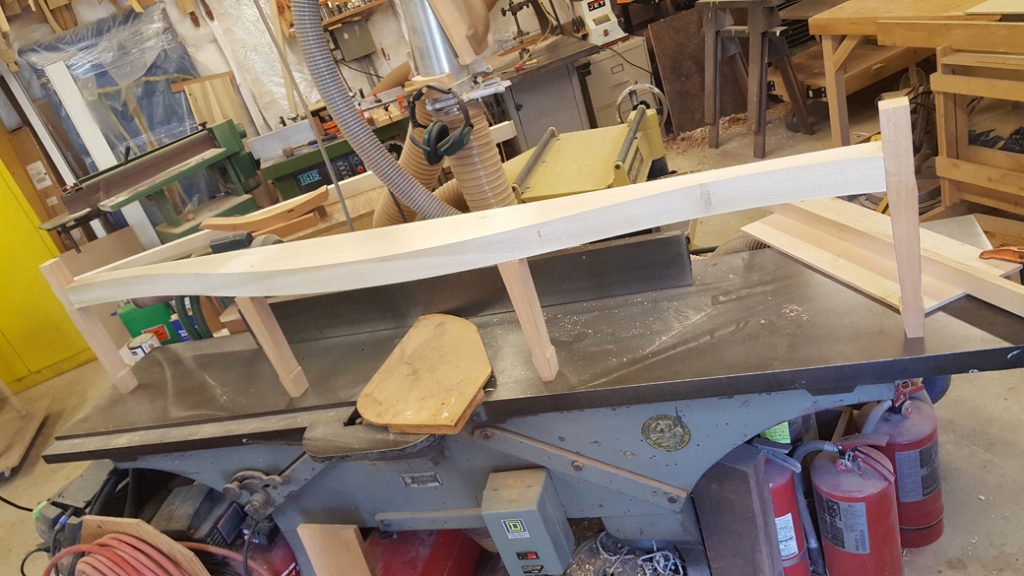 The above picture shows the front rail sitting on the top of my jointer.  The front legs are spade feet.  The two outer, front, legs are tapered on four sides.  With the front rail being serpentine in shape, the two inner front legs are tapered on four sides BUT, the front face of the leg matches the curve of the serpentine rail.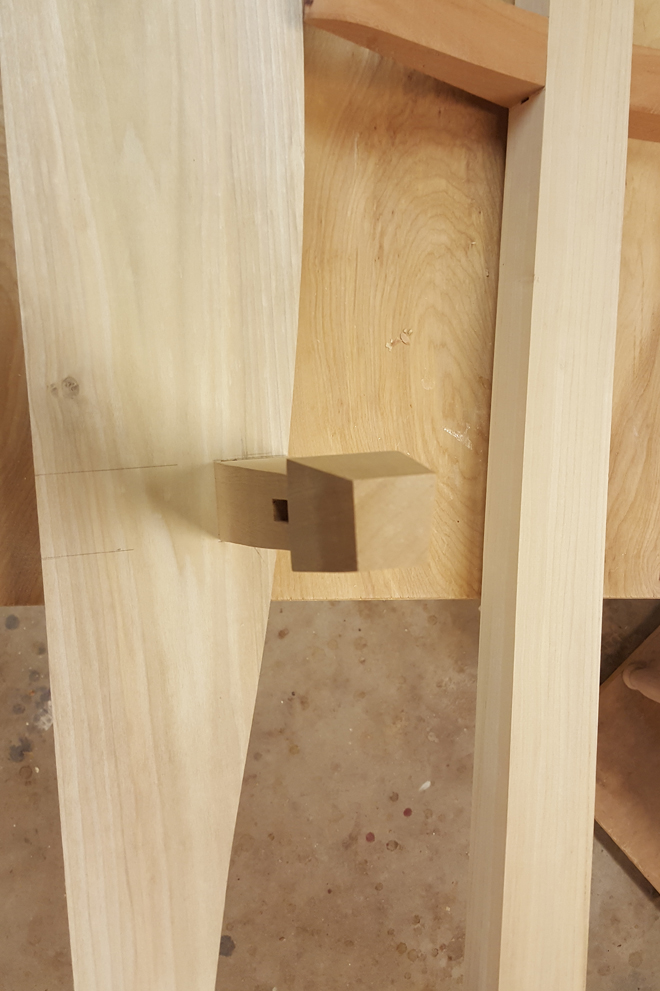 This picture above shows the inner leg up side down.  Although hard to see, the bottom of the spade foot matches the rail shape.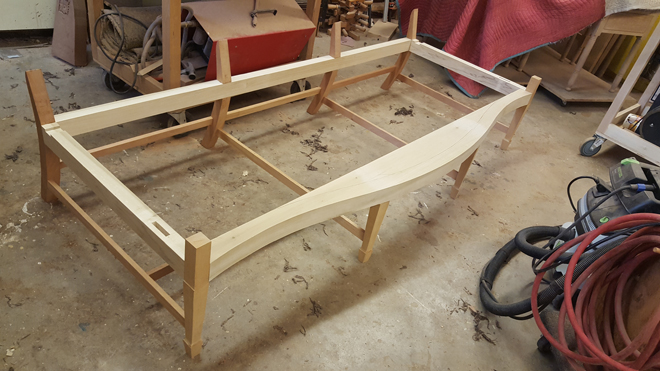 The base is assembled.  It is not glued together yet here because the front rail is still flat on the inside of the frame.  This is left straight to allow for the joinery layout.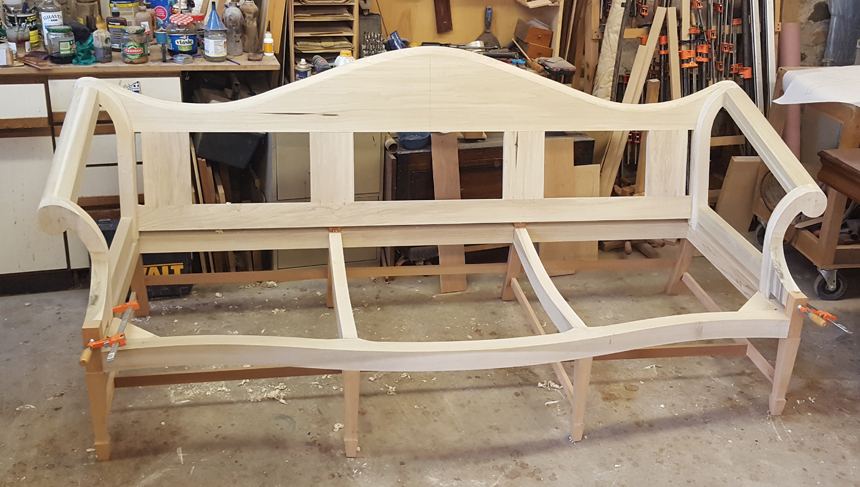 The frame just about completed.  The arms are not permanently attached at this point and the frame needs to be finished.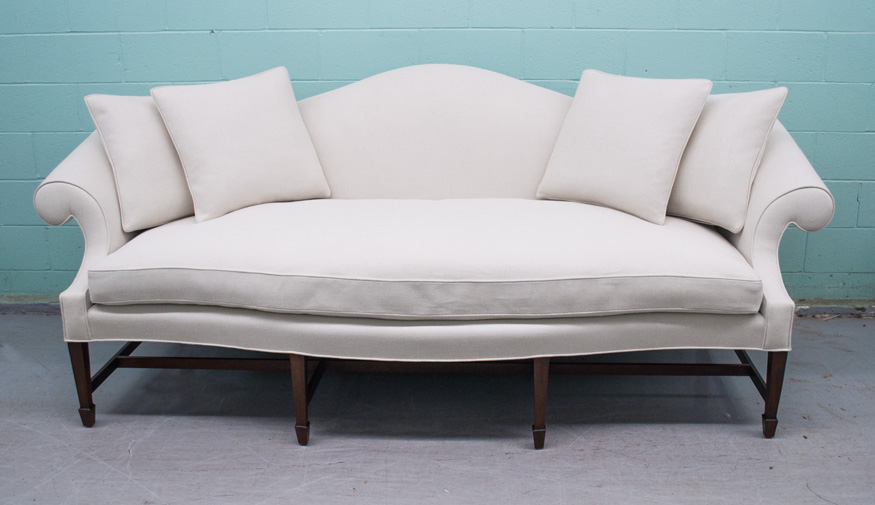 Finished and upholstered with a 50/50 down cushions!