I build tables to last for generations using traditional, time proven woodworking techniques.  I use hand selected lumber, while sourcing wide, unique boards in multiple wood types.  Oak, cherry, maple, ash, pine, and walnut are all readily available.  Each type of wood offers different characteristics in regard to look, color, and durability.   Also, antiqued and distressed farm tables are an option.  Table tops all from the same tree are made in cherry and walnut depending on availability.  In addition, I customize all my finish colors for your approval.
Prices for tables will vary based on size, material, and style.   
Please contact us to discuss your needs.
→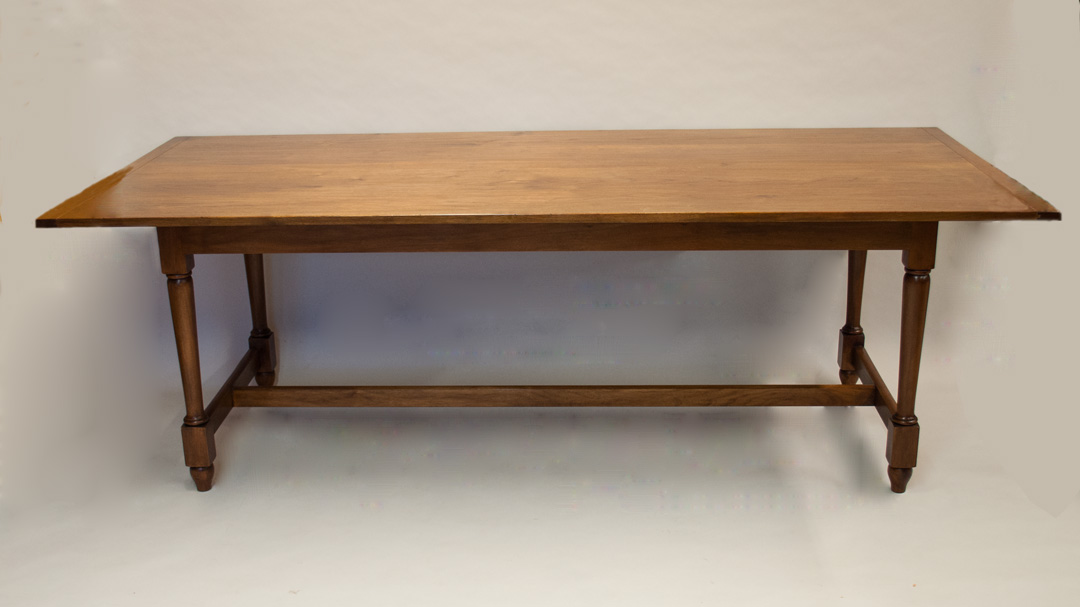 Walnut Farm Table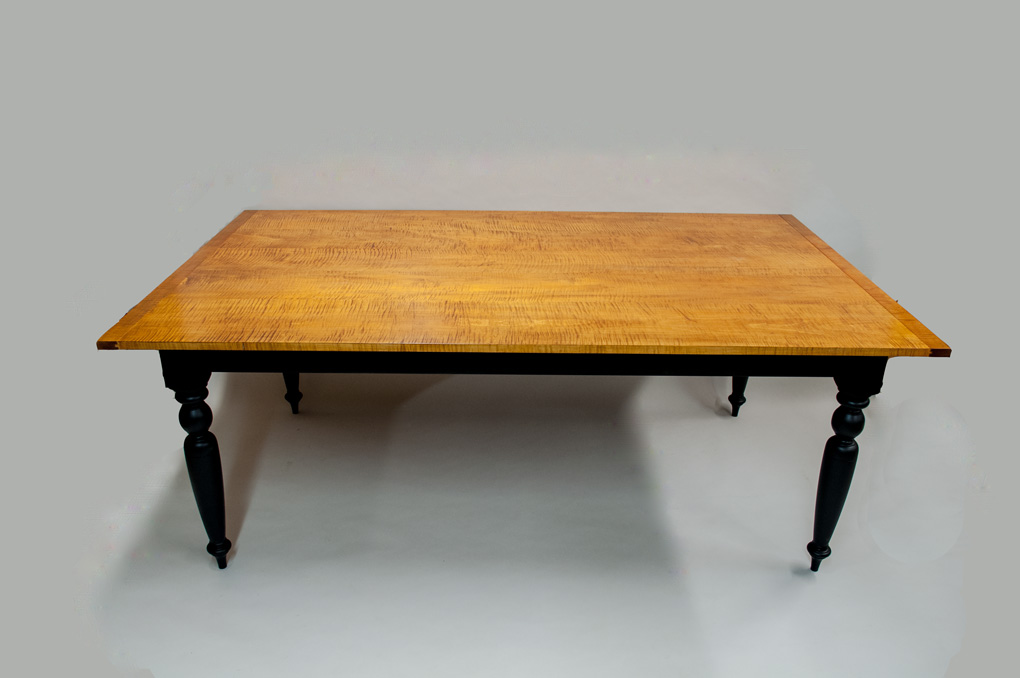 Tiger Maple Farm Table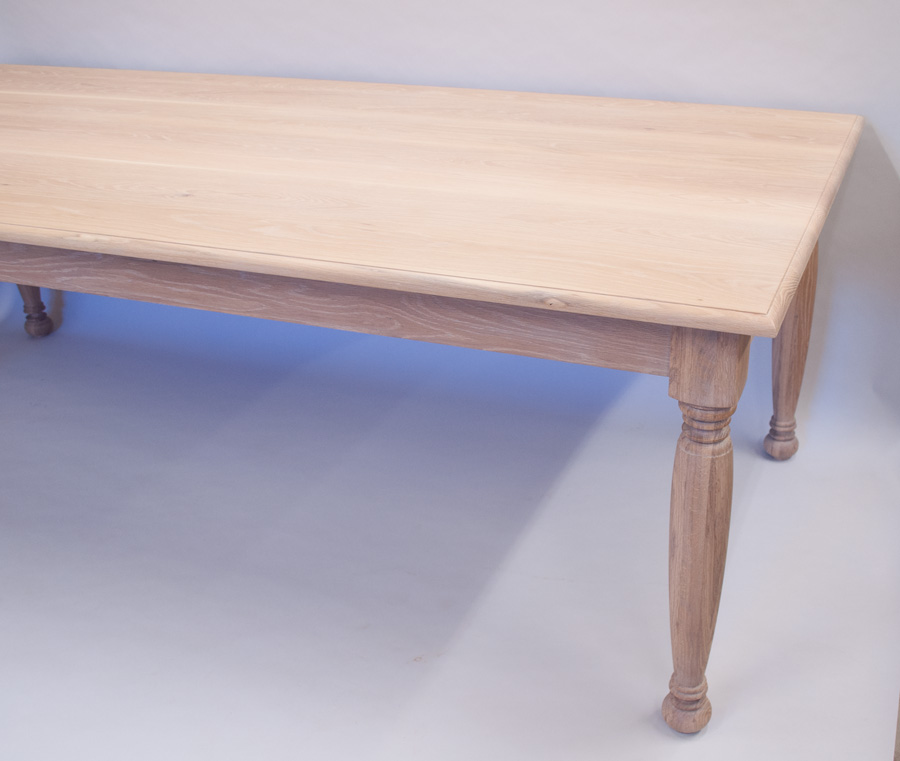 White Oak Farm Table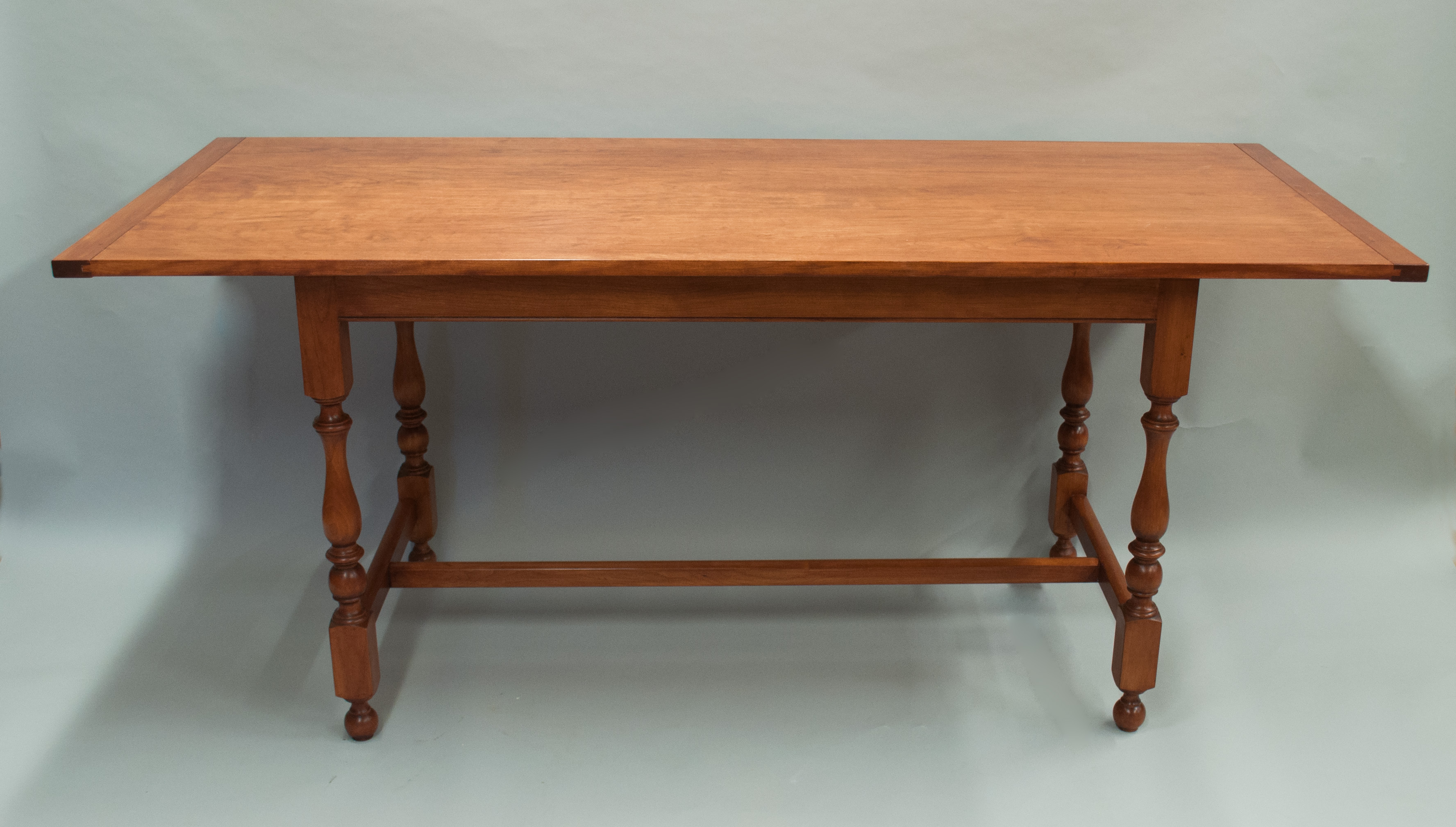 Farm Table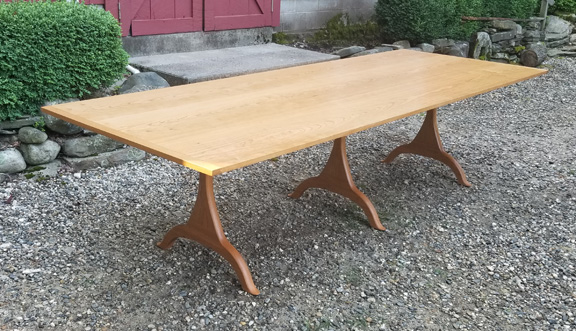 Harvard Shaker Trestle Table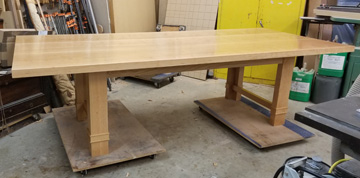 Frank Loyd Wright Table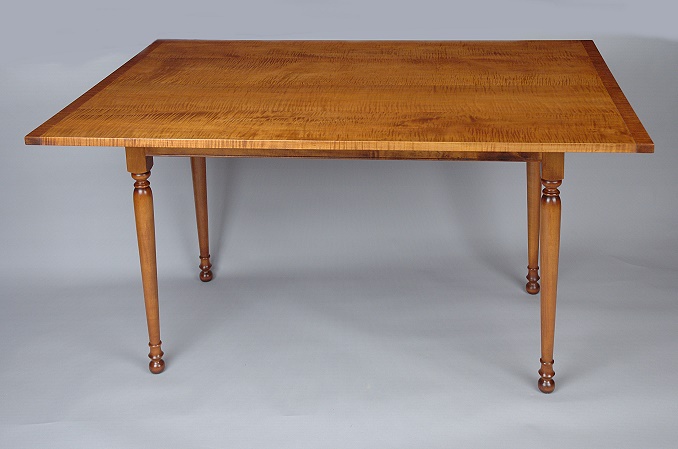 Tiger Maple Farm Table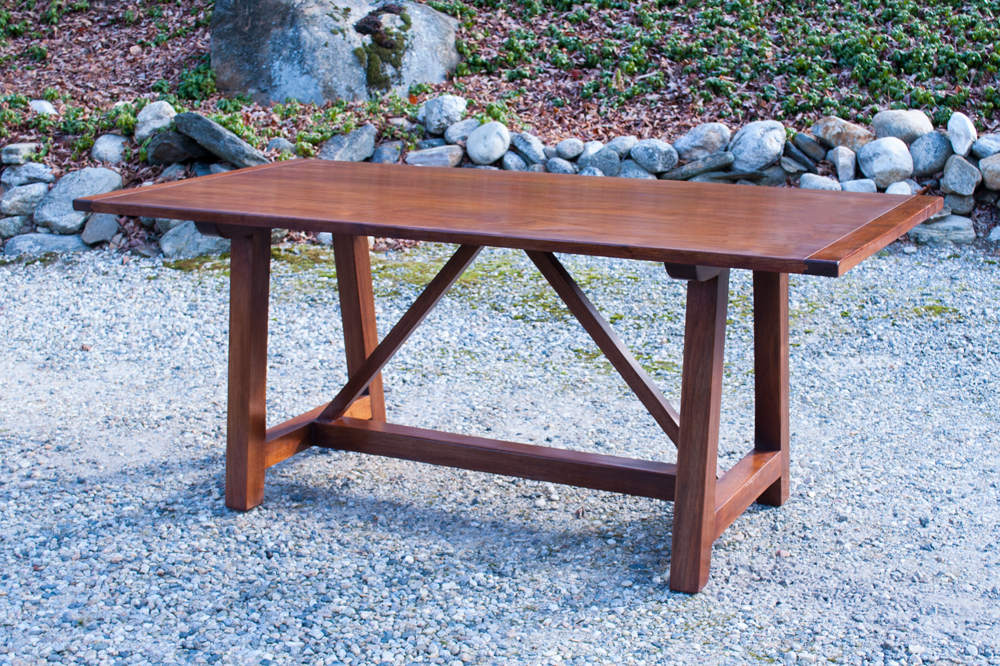 Walnut Farm Table with "A" frame base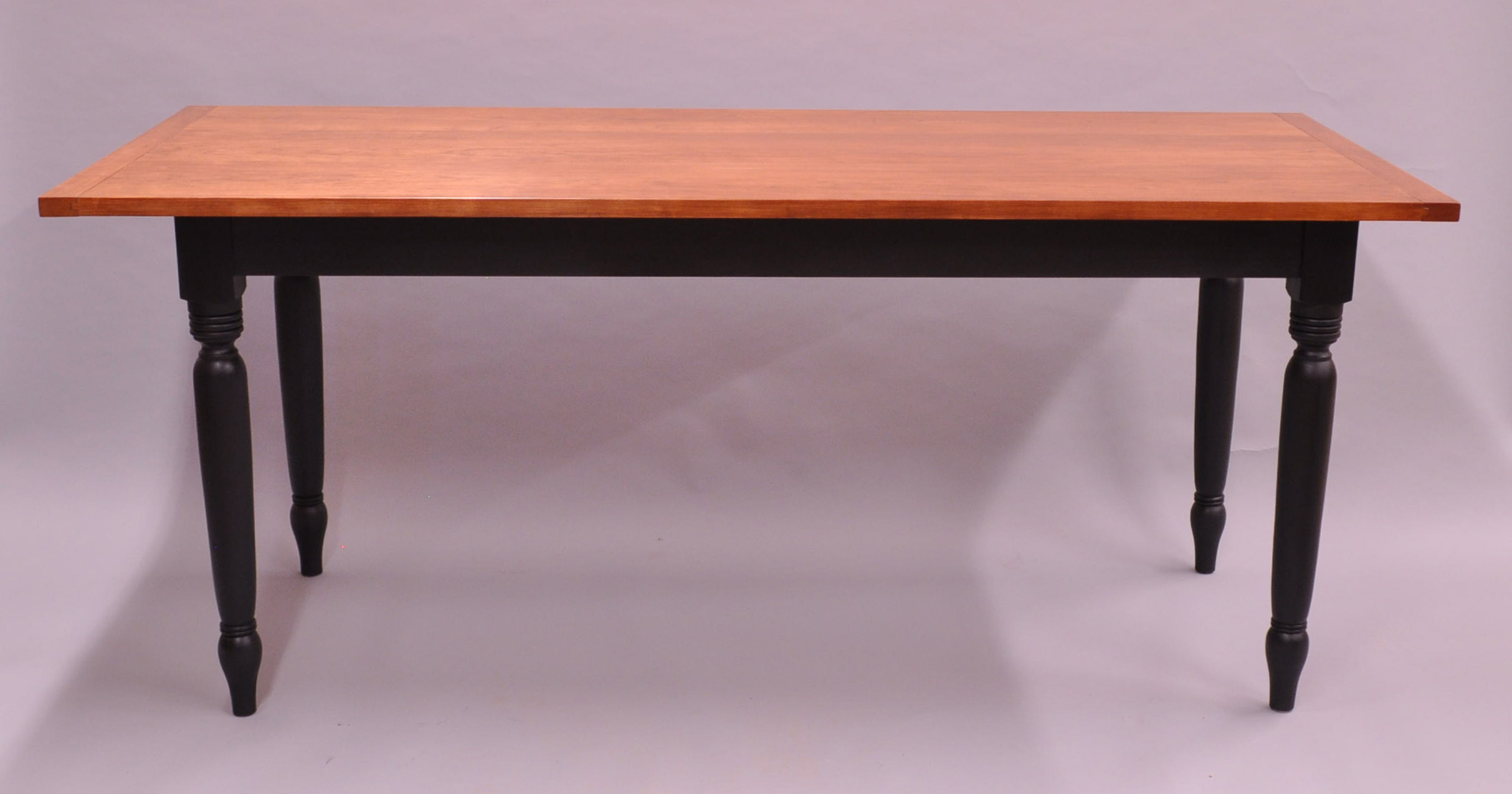 Painted Base Farm Table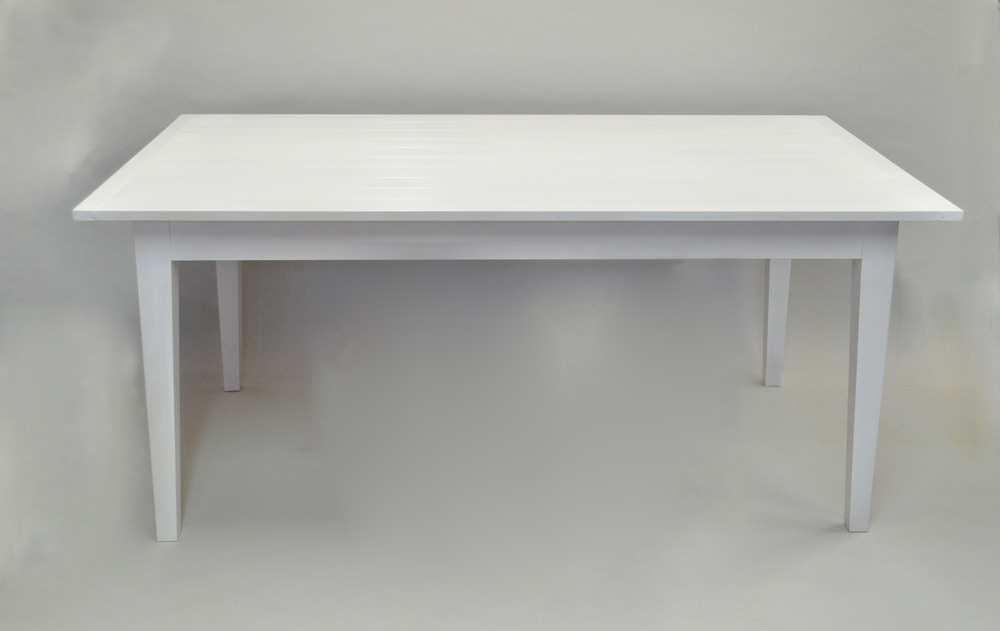 White Wash Farm Table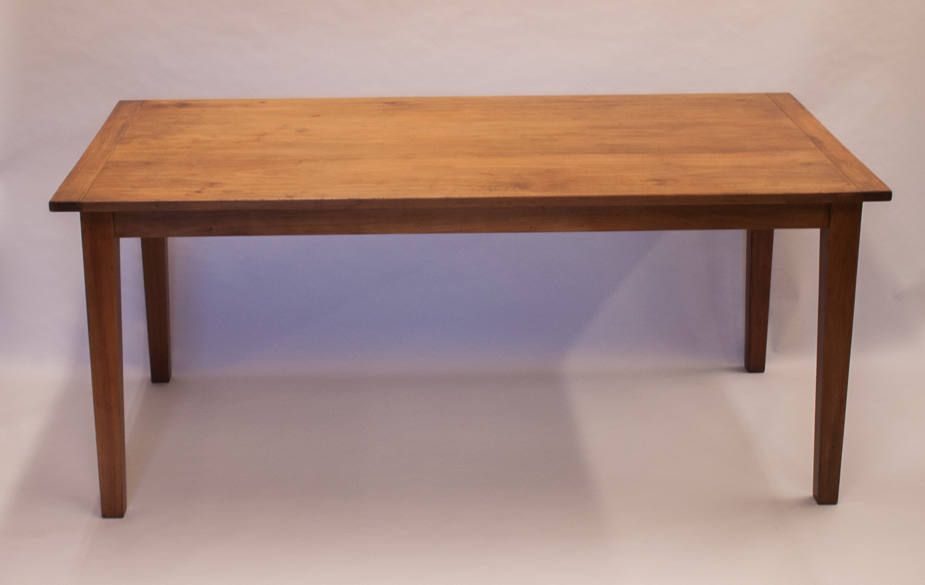 Antiqued Walnut Farm Table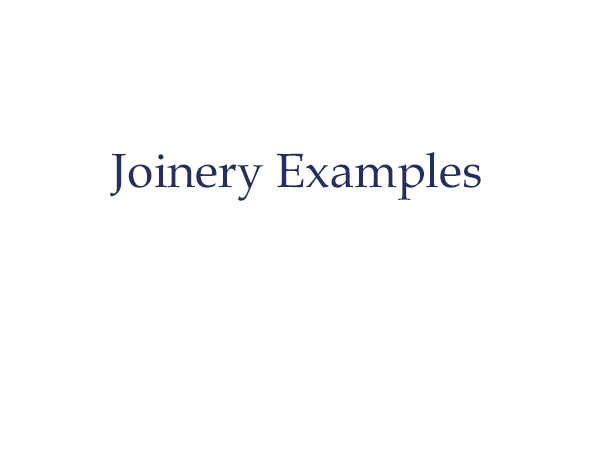 Woodworking Joinery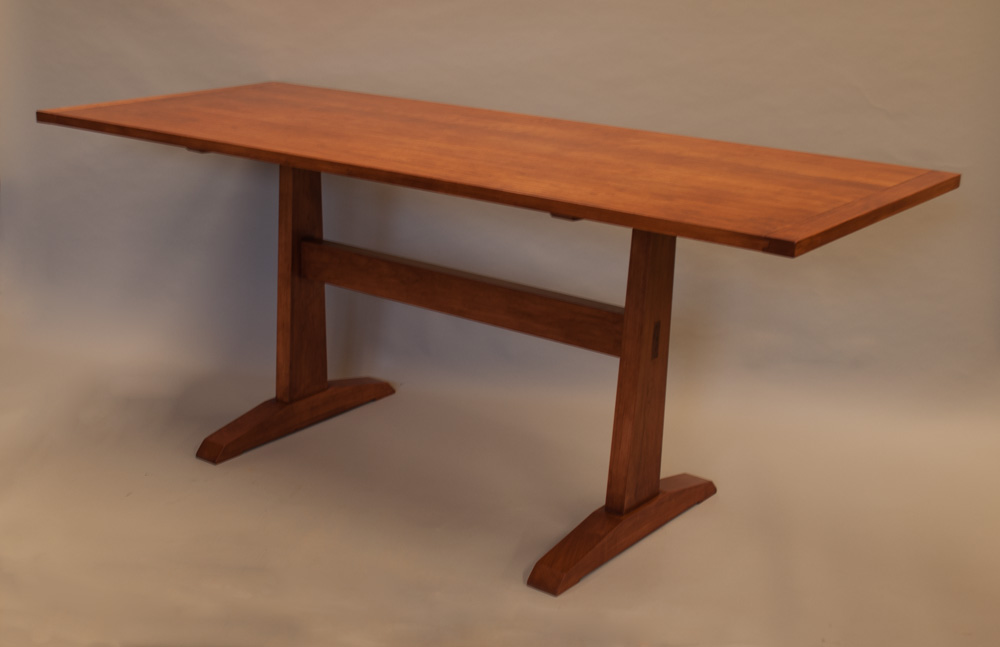 Cherry Trestle Table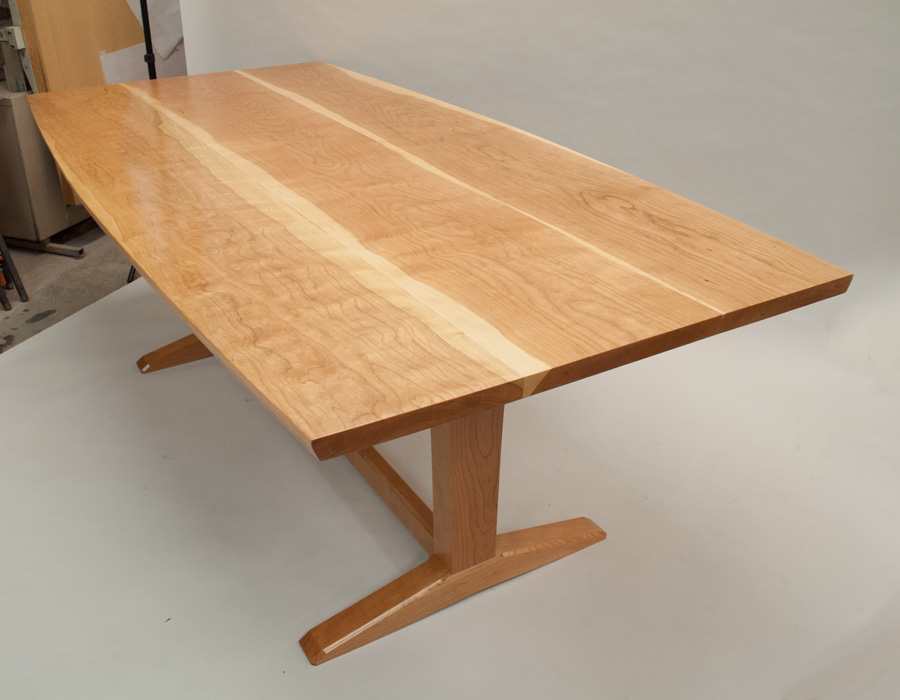 Trestle Table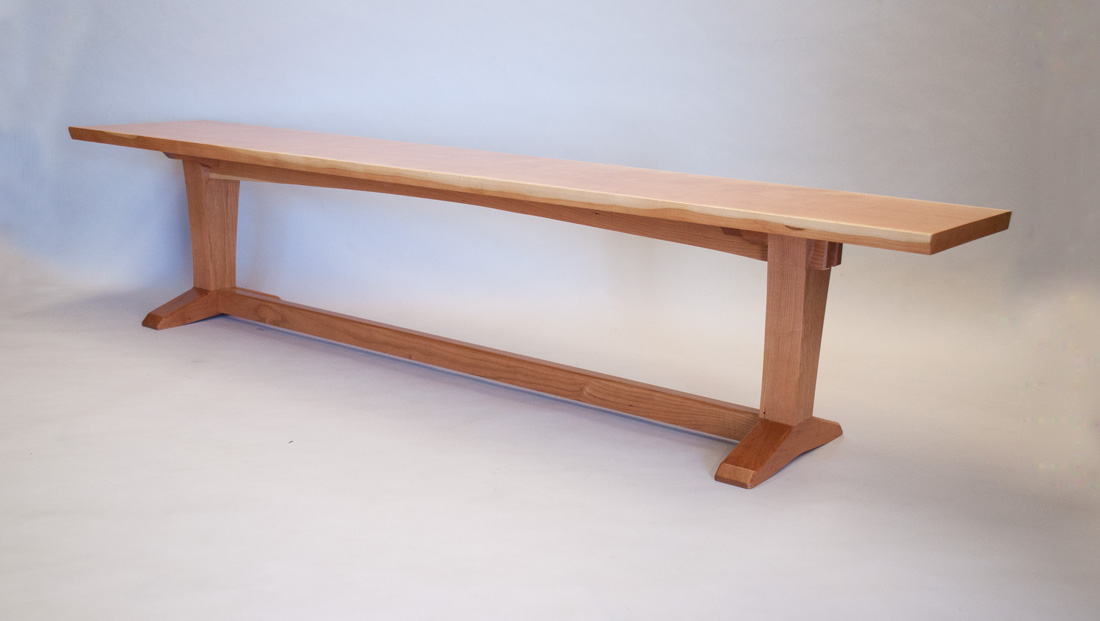 Farm Table Bench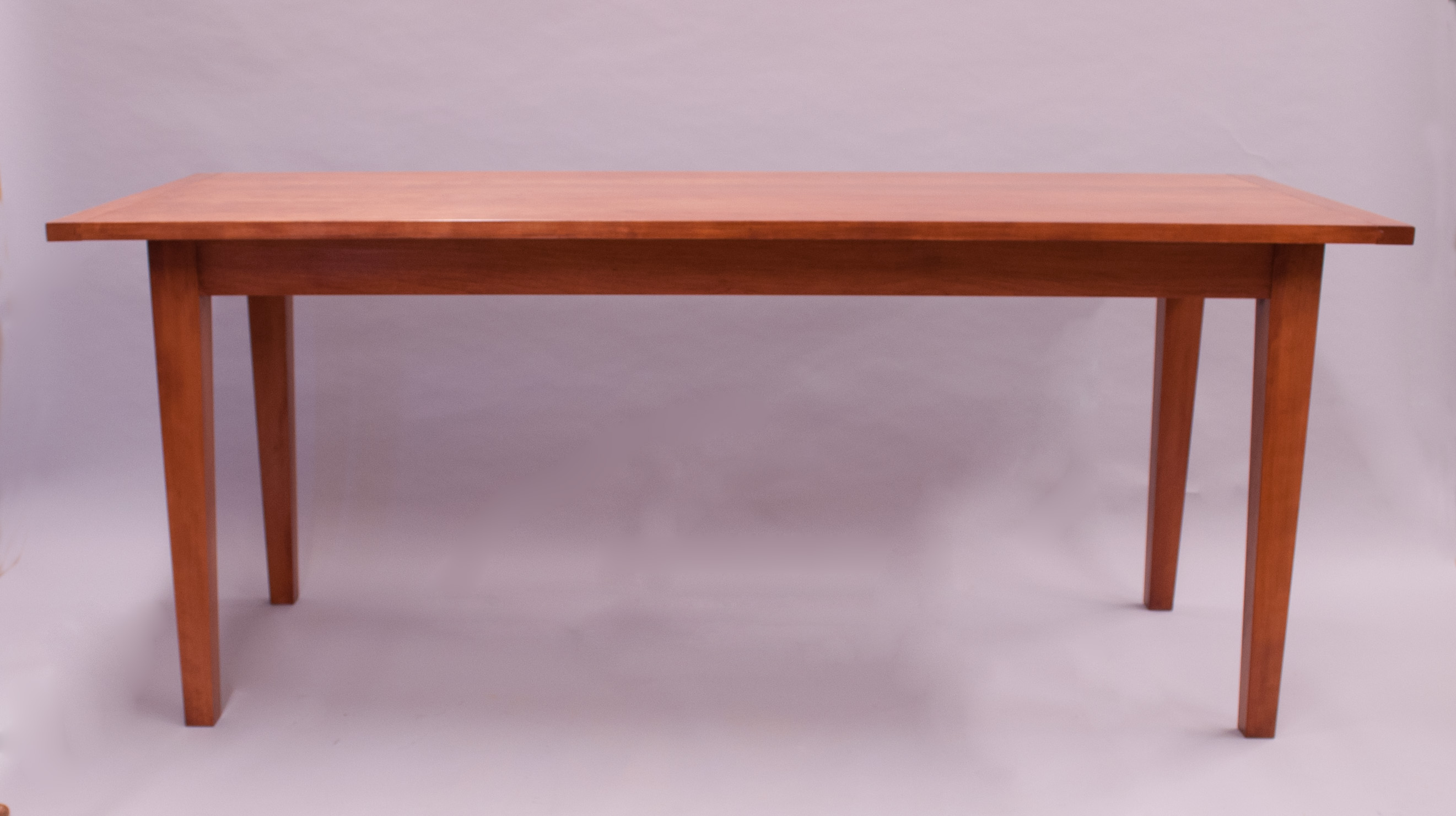 Cherry Tapered Leg Farm Table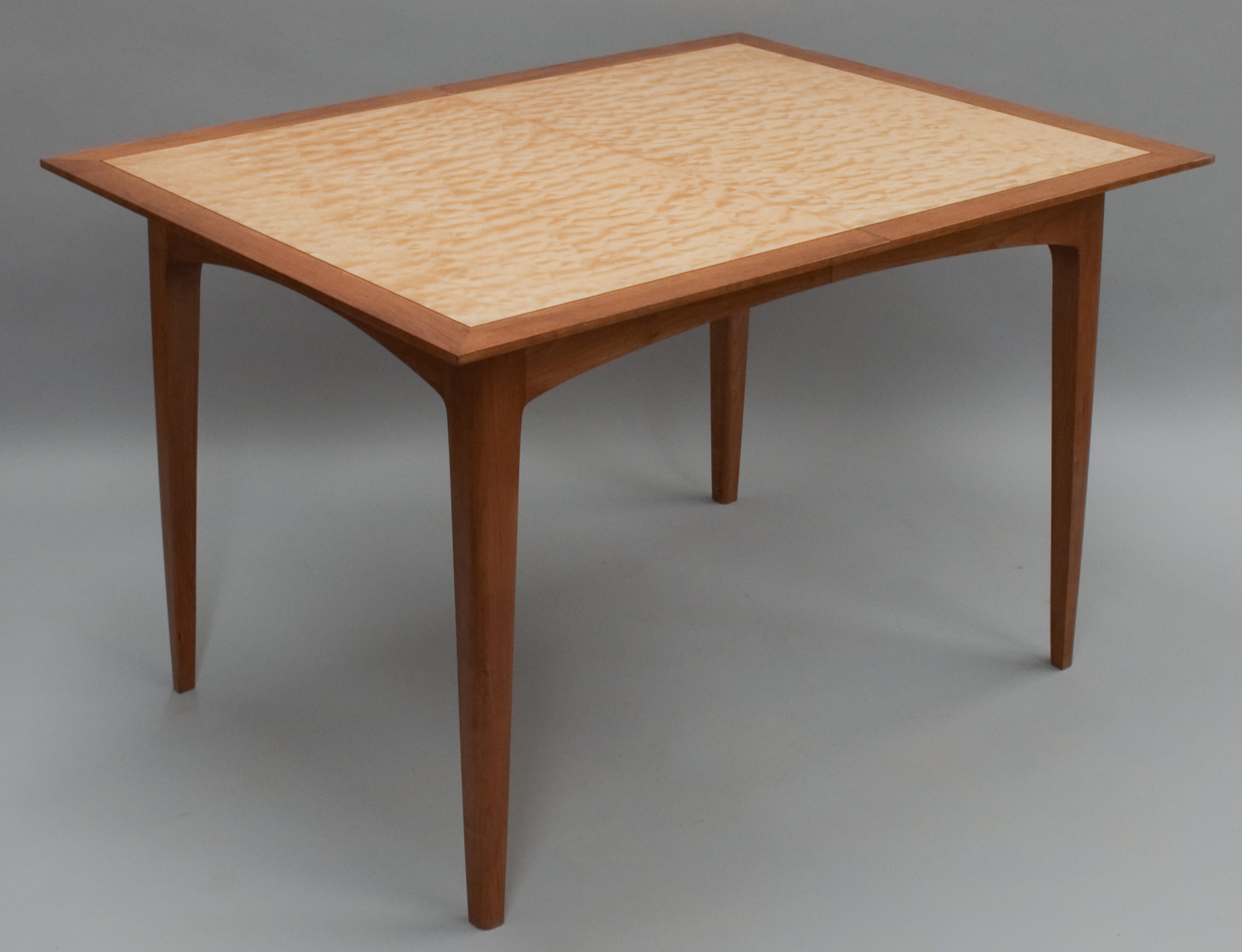 Modern Dining Table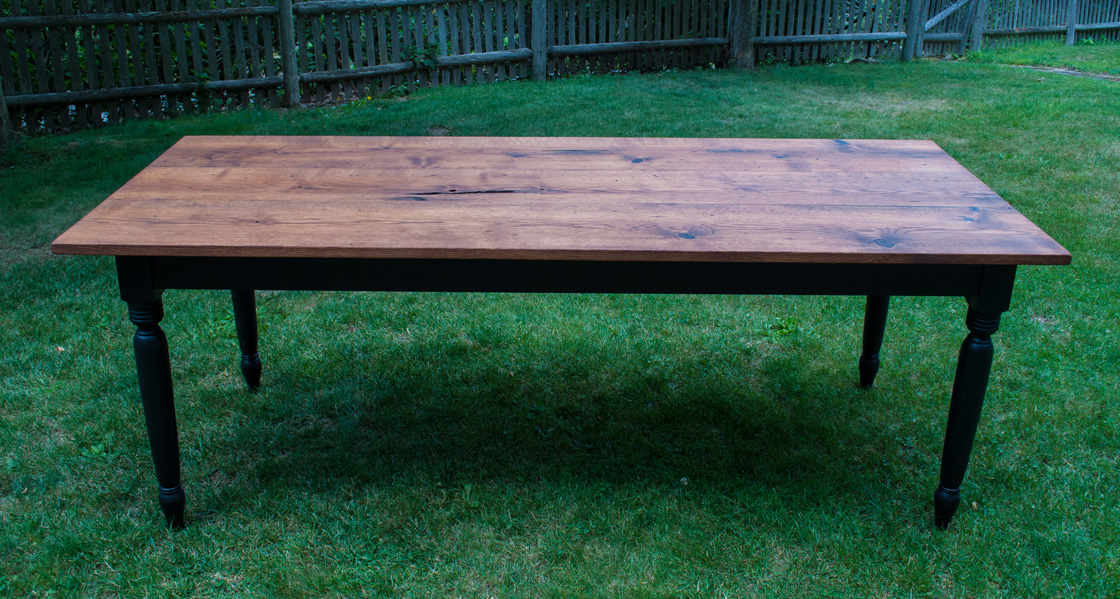 Reclaimed Oak Farm Table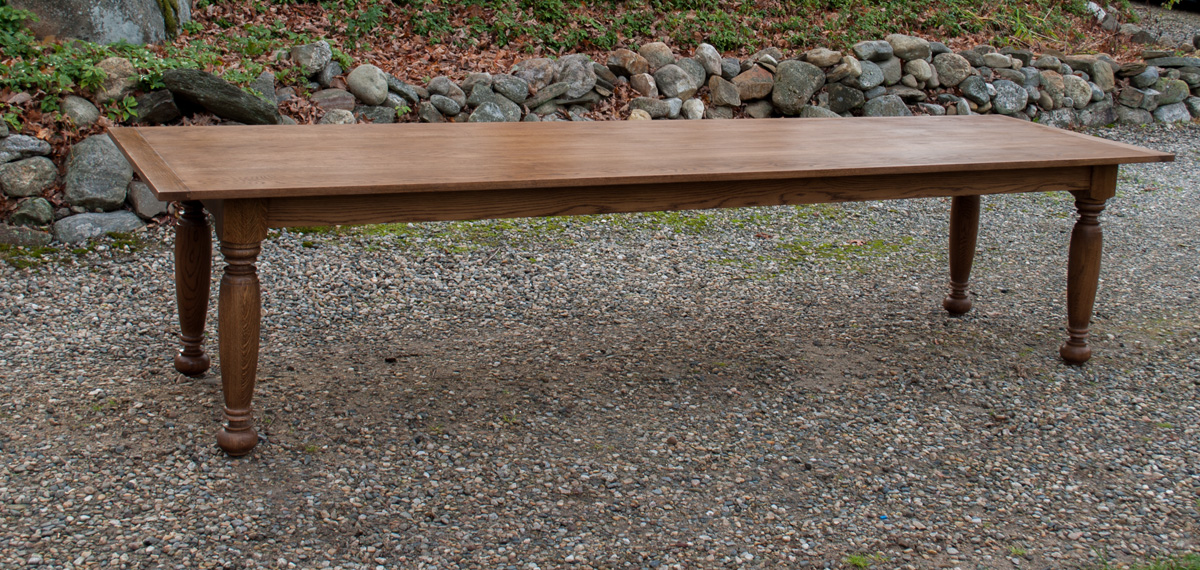 Oak Farm Table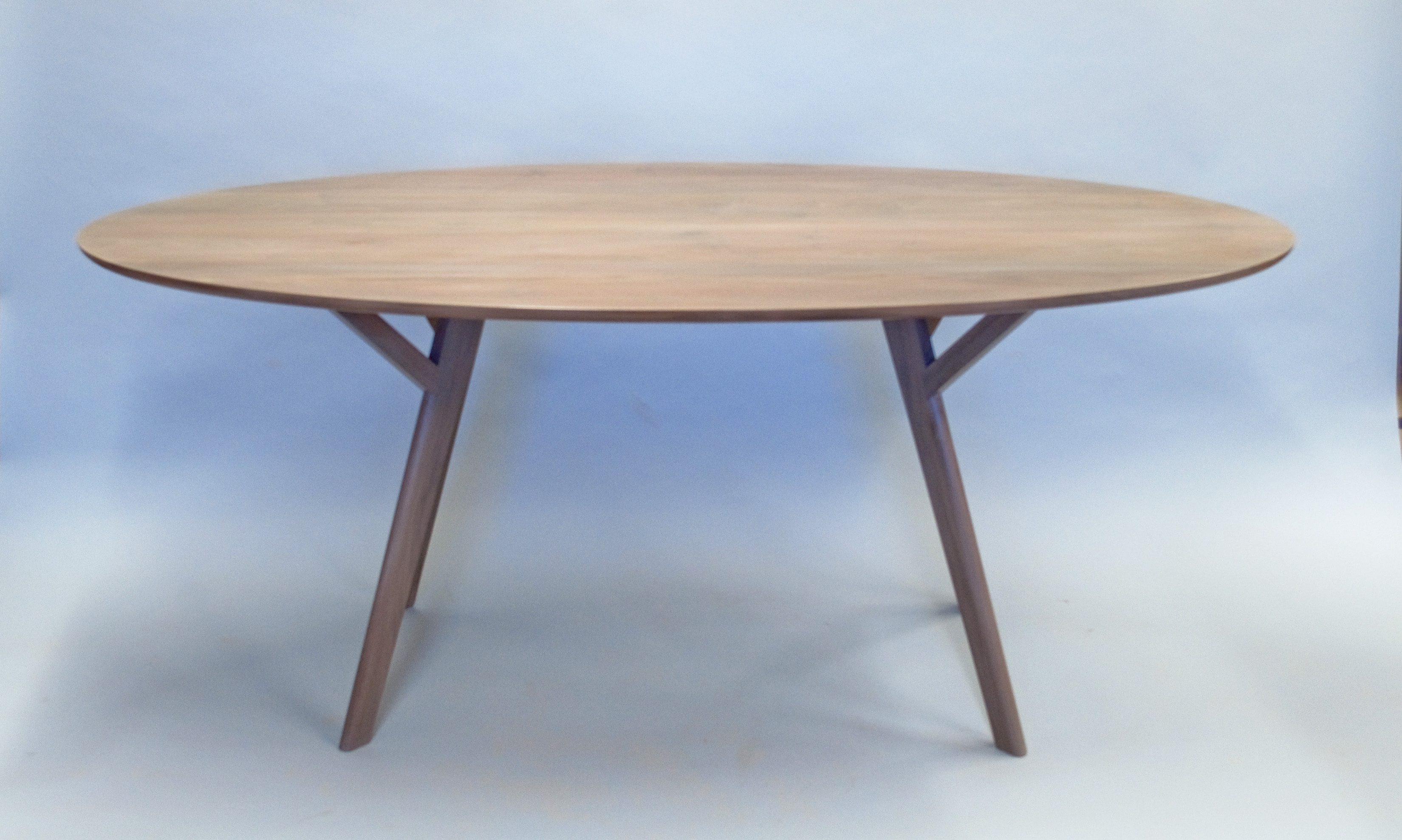 Walnut Modern Table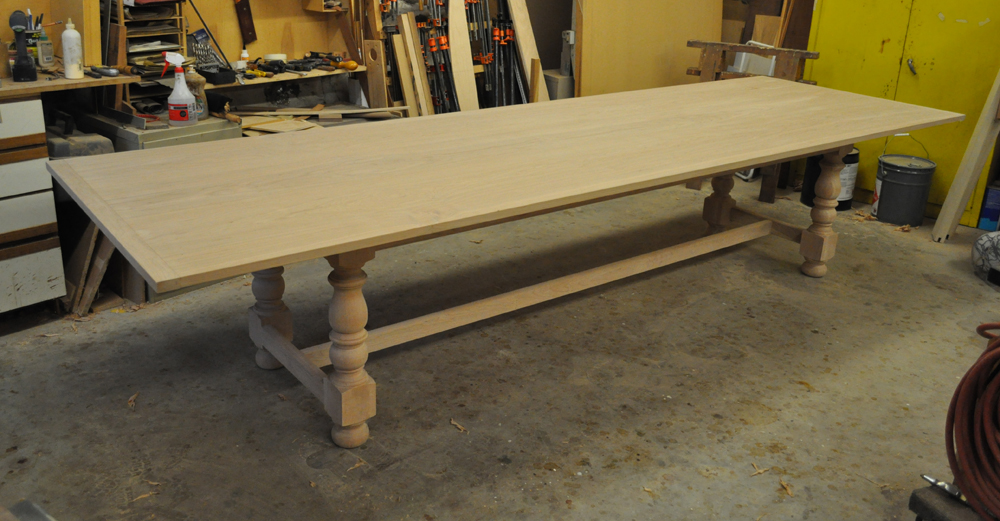 Conference Table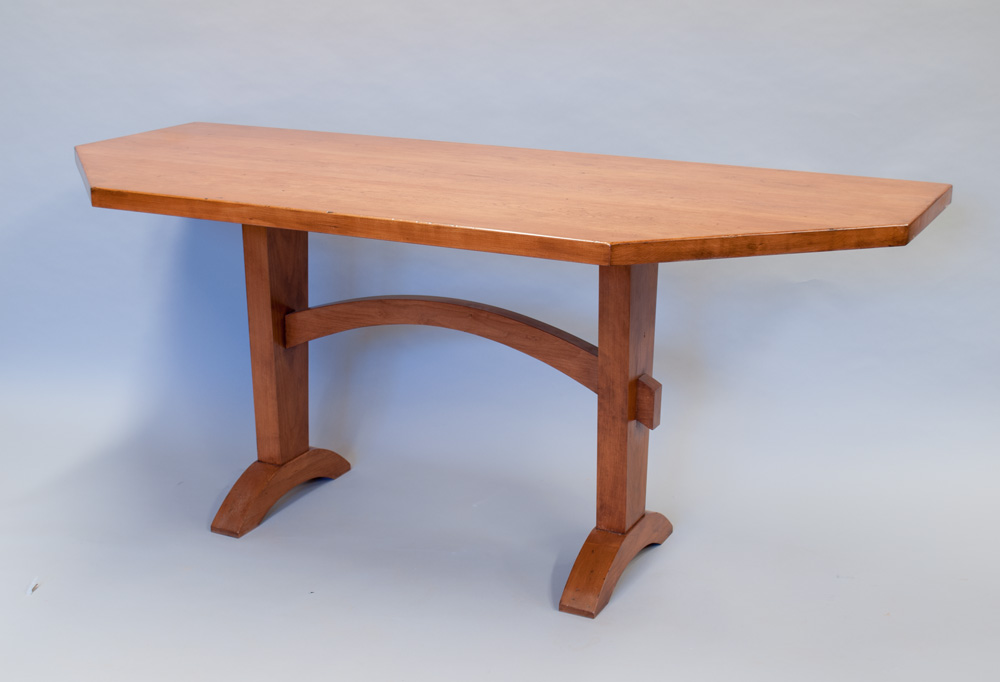 Bay Window Farm Table