November 3, 2017

I was presented with a very small photo of an English bergere chair that the client took about 15 years ago.  It was not the easiest photo to work from but I started with a full scale drawing and then a quick mock up.  Proportionately, the chairs are low to the ground and deep which the client really wanted.   The photos here show the chair not 100% complete.  The inside and outside of the arms as well as the back were to be caned and the bottom of the chair will have an upholstered deck with a large down cushion and a thick cushion for the back.   The feet are lions paw type "ball and claw" feet.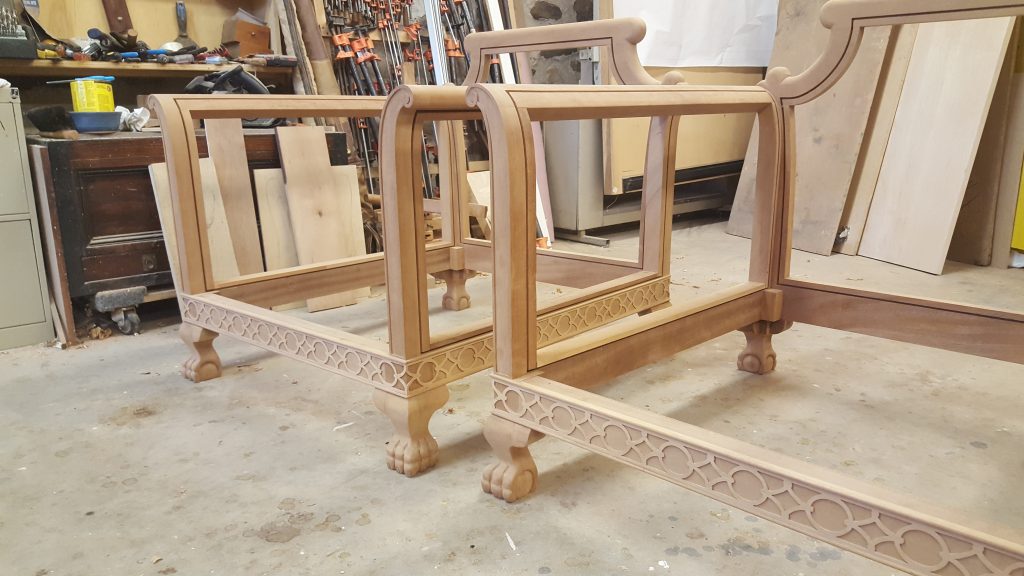 The rails of the chair have an applied blind fret work which is custom designed.  It is designed to fit so the pattern continuously wraps the chair.  The front of the arms terminate with a hand carved volute.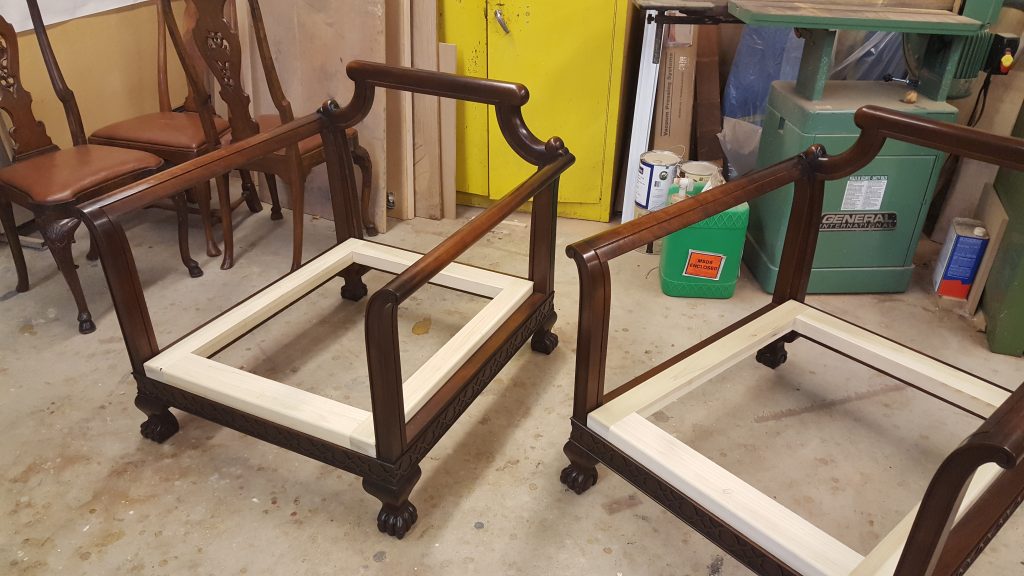 The client approved a darker tone for the final finish.  This picture shows how the top of the horizontal arms are a bit lighter in color.  The maple dech is also in place in this picture.