While making custom furniture and designing new furniture,  Cherry Brook Woodworks also provides antique restoration.  I do not usually photograph the repairs "before and after" but I have taken a few images over the years.  The restoration of each piece is below.  If you open the images, you will see the piece prior to any restoration.  All of the changes made and final color, sheen, and finish are all per the clients request.
About Antique Restoration:
Each piece of antique furniture that comes into my shop for repair has a unique history.   With either a strong historical value or sentimental value, my goal is to preserve the original woodwork as much as possible.  Maintaining the historical value and integrity of each piece is a top priority.
Any restoration job starts with a conversation with the owner.  The piece will be evaluated as to what needs repair/restoration and what will remain untouched.  In my shop I repair pieces as old as the early 17th century up through today.  I am capable of repairing damage to traditional joinery, carving, veneer, turnings, inlay and just about any other damage that can happen to furniture.  Also, I can reproduce entire furnishings.
From a CT Antique dealer- "Peter is an amazing craftsman and a valuable resource. I've entrusted Peter with the restoration of many antiques over the years and have always been thrilled with the results. His knowledge of the history of furniture insures that each restoration is sensitive to the original. Once completed, it is often impossible to detect his repairs. I am happy to recommend him to anyone seeking antique restoration, fine cabinetry or custom furniture."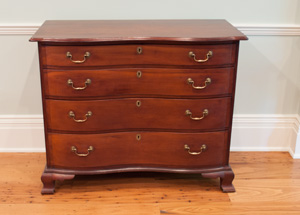 CT Chapin four drawer chest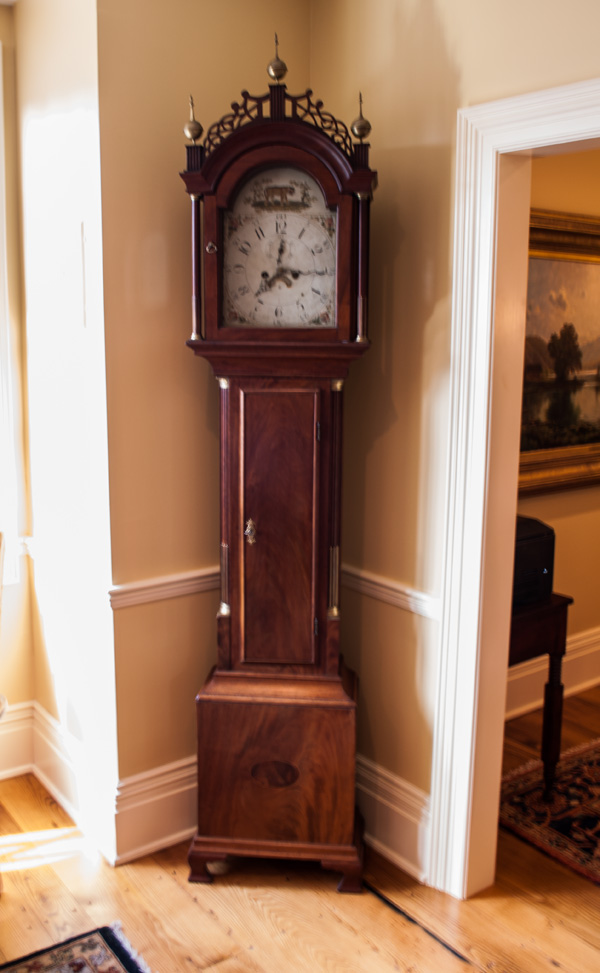 Tall Case Clock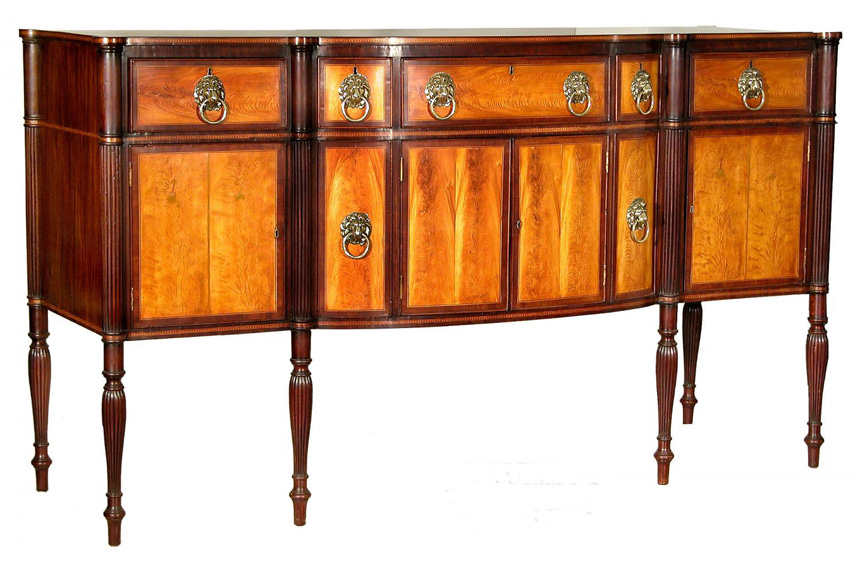 Seymour Sideboard Restoration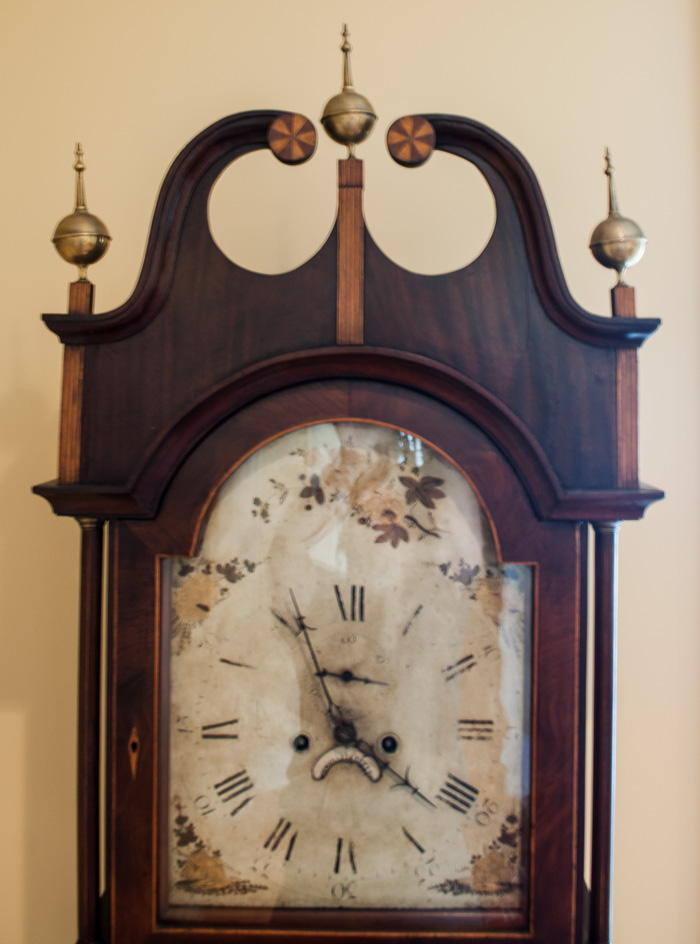 Federal Clock Repair